'THR091116-02' digital painting, 6500x8000px, 2016
buy an original file of the 'nomadic studio' series and the digital painting is all yours *
you own the digital painting.
you control the edition.
you choose the size.
you choose whether to print it as a fine art print, as a huge wallpaper, display it on a calibrated led art light box, on a video wall or have it woven as a large format tapestry ... or do it all together. (see some examples below)
no commission, no shipment and insurance costs.
you receive the digital painting online in the highest resolution and the most common file formats.
'HKG020118-03' digital painting, 7000x8000px, 2018
the 'nomadic studio'
is an ever growing body of work consisting of digital paintings, which i started in early 2016.
each painting is done on my 'nomadic studio', my ipad, by using the procreate app.
i am no longer bound to a location and i do almost every day a painting, wherever i am.
each digital painting results in an original digital file of high resolution.

the title (XXXddmmyy-00) shows the international 3 letter code of the next airport, where the painting was made, followed by the date of production and, if it applies, the number of paintings on the same day.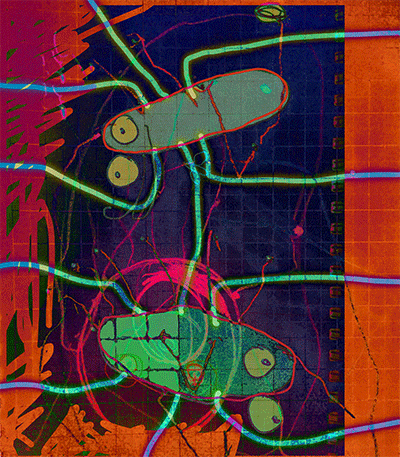 'TXL210418' digital painting, 8000x7000px, 2018
on instagram you can browse through over 1000 digital paintings of the 'nomadic studio' series and select your favourite.
kuros_nekouian
once you made your selection you can contact me. (dm on instagram or
)
you can always ask for a more detailed copy in a higher resolution to confirm your decision.
as soon as i recieve your payment (wire transfer, paypal), i will send you the original digital file of the painting in the most common file formats via wetransfer ( procreate, png, psd, tif, pdf )
no commission, no shipment and insurance costs.
no need to schedule the delivery.
no need to discard any packaging material.

once you receive the files of a digital painting, you own them and you have the full responsibility. there is no right of return. i strongly recommend to make a back ups. once you loose them, they are gone forever. i will delete the original file and only keep a low resolution version of the painting for my personal documentation.

* this offer applies exclusively to the 'nomadic studio' series